The EY 2023 Global financial services regulatory outlook helps firms prepare for evolving regulations in a highly complex operating environment.
In brief
Complexity is increasing for financial services firms worldwide. Evolving regulations, in response to those challenges, present a further complicating factor.
By anticipating regulatory changes, firms can unlock new areas of growth and reinforce competitive advantages.
Leaders need to understand the regulatory landscape and potential changes in the near- to medium-term, to recognize the implications for their businesses.
Watch Ed Sibley, Regulatory Lead Partner and Fidelma Clarke, Partner, Sustainable Finance Consulting as they discuss the major takeaways from the report, looking at how regulatory fragmentation, emerging technologies and the push for environmental sustainability impact the regulatory environment for the financial services sector.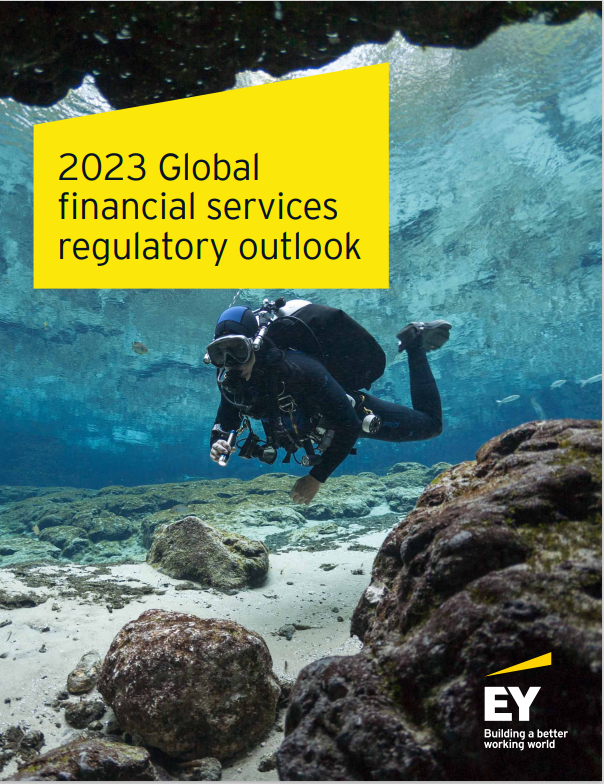 EY 2023 Global Financial Services Regulatory Report
The complexity of the operating environment for banks, insurers, asset managers and other financial services firms is arguably greater today than at any point in the past few decades.
Regulatory changes are both a reflection of these challenges and sometimes a complicating factor. This report aims to help those leaders make sense of the current regulatory landscape and the near-term direction of travel in eight core areas.
Access report here
Contact Us
If you would like more information on how EY's team of experts can help, please reach out today.