With demands from airlines, governments, investors and regulators building, aircraft lessors and financers need a robust ESG strategy that delivers across each stage of their value chain.
Our Aviation Finance Sustainability Survey covers over 3,000 aircraft, across a selection of lessors of different sizes, and reveals that boards and senior decision makers in the Aviation Finance industry have recognised the need to take decisive action to optimize their approach to incorporating ESG into new strategic opportunities.
Survey highlights include:
Majority of aircraft lessors (85%) are focussing on this area and have developed an ESG strategy or Sustainability Roadmap
Less than a third of our respondents have sustainable finance as part of the firms' overall finance strategy
Less than 10% offer their clients(airlines) options to decarbonise their business models but encouragingly, almost two thirds of respondents noted their interest of addressing this issue and expanding their client offerings to facilitate the global decarbonisation agenda.
respondents have a net-zero target, with the global decarbonisation agenda gaining momentum
of the firms with an ESG strategy have not linked their executives' performance to the firm's ESG KPIs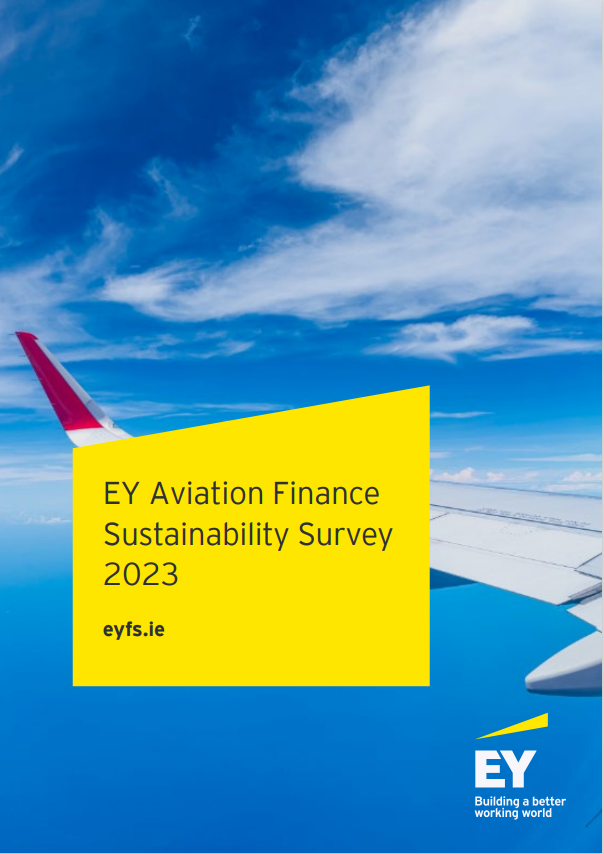 ESG is firmly on the flightpath for the Aviation Industry
EY Aviation Finance Sustainability Survey 2023
Download report here
Contact Us
If you would like more information on how EY's team of experts can help, please reach out today.