In Brief
As the competitor and consumer landscape shifts dramatically in the Irish financial services sector, technology-enabled transformation can help companies enhance their operations, deliver a differentiated customer experience and capture a greater share of the market.
Placing humans at the centre of any technology transformation will increase the chances of success. We see differing approaches to transformation, each with their own merits and risks. The required experience and technical skills are in short supply.
The 2022 EY Tech Horizon report identified key technologies to enable business transformation – we examine which of these are most relevant for the financial services sector in Ireland.
A changing business landscape
Over the past five years, we have seen seismic shifts within the financial services sector in Ireland.    Characterised by constant change, the industry now faces rising costs, increased competition from new market entrants and sophisticated customer expectations.  Added to this is the pressure of an increasingly complex regulatory landscape as well as a severe talent shortage.
Technology has become the primary enabler for business transformation – it can underpin, enable, and catalyse it.  The technology platforms used by financial services firms in Ireland have been built over many decades. These platforms must now be transformed, to deliver richer customer experiences, to comply with new regulations and standards, and to reduce the cost-to-serve for the organisation.
Humans at the Centre
Irish financial services firms are complex; layers of structure, process and control can stifle innovation and slow the path to change. To overcome this complexity, business transformation needs to start and end with great people.
Research from EY and the University of Oxford's said Business School found that:
of senior leaders have been involved in two or more transformations in the past five years
experiencing at least one underperforming transformation during this time.
Creating a shared vision for transformation is essential to engage and excite colleagues. As is the need for an adaptive, inclusive culture that embraces failure and maximises learning.
In addition to colleagues, the voice of the customer needs to be present in every transformation conversation. The organisation's Objectives and Key Results (OKRs) should be rooted in customer experience. Teams should obsess about their customer. What would improve this customer journey? How can we simplify this service offering? What can we digitalise or innovate to drive a differentiated experience? With this human-centric design approach the chances of great customer outcomes increase significantly.
Approaches to Transformation
Differing approaches can be taken to the delivery of business transformation; these include top-down, bottom-up and technology-led techniques.
In taking a top-down approach to transformation, a CEO can deliver consistent and clear messaging on the organisation's mission and vision – why it exists today and what it might become in the future? The CEO can also champion the role of technology in enabling the change; ensuring that value is realised for the organisation through the delivery of new solutions.
Alternatively, transformation can be delivered bottom-up through pilot projects and the delivery of minimum viable products (MVPs). This approach can limit risk and demonstrate the value of change within one area of the business before rolling out more widely.
Equally a strong CIO or CTO can re-orient the focus of the organisation so that it positions itself as a "tech company that does financial services" rather than the other way around. DBS in Singapore is a great example of this – where a change in mindset and culture, as well as a focus on customer-centric design and engineering excellence have fuelled a digital transformation that has driven down cost-to-income ratios and improved the market valuation of the bank. Going further, in China, Ping An established a separate technology entity, Ping An Technology. This has enabled their organisation to create technology solutions tailored for their own needs. By setting up this separate function, Ping An effectively decentralised decision making and was able to move quickly in bringing new products and services to market.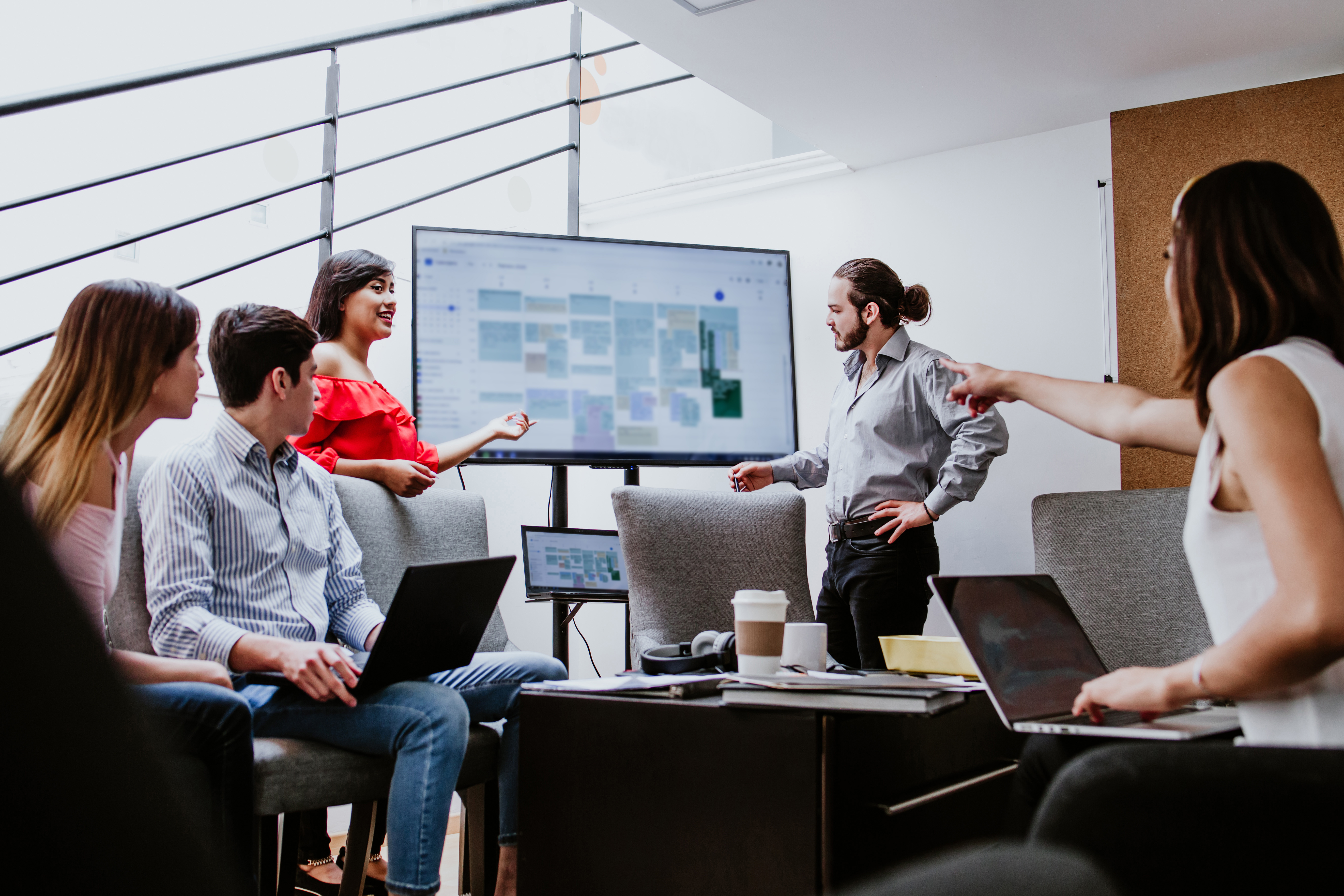 Findings from our 2022 Tech Horizon Report
Our 2022 Tech Horizon report, published earlier this year, is based on a global survey of 1,668 senior executives on the role of technology in transformation. The findings tells us that only 22% of Irish respondents believed their transformations are exceeding expectations. On the ground, we see Irish financial services companies moving further towards contemporary methods to deliver complex transformations.
The use of project management frameworks such as Agile and Scrum have become commonplace across many geographies. Not just to deliver new digital experiences to customers, but as an approach to incrementally achieve regulatory compliance or to simplify the technology estate. This shift to new methods creates demand for niche experience and technical skills that are in short supply in the market.
Within retail banking, at a technology platform level, we see Irish banks continuing their banking transformations with established industry players, such as Temenos and Finacle. While interest continues to grow in emerging platform providers such as Thought Machine and Mambu.  Each of these banking platforms has its own strengths and weaknesses; there is no "best" approach. The selection criteria will depend on the culture, ambition, and capabilities of the individual bank.  Again, the voice of the customer needs to be front of mind in choosing the most appropriate solution, as well as the availability of talent to design, build and operate the new platform.
Foundational Technologies for the transformation of Financial Services
Our Tech Horizon report identified a number of key technologies that underpin successful transformation journeys across all sectors; namely Cloud, Data & Analytics and Artificial Intelligence (including Machine Learning).
Cloud
Cloud has emerged as a foundational technology for the enterprise. 52% of Irish respondents to our Tech Horizon report stated that Cloud will be their top technology investment over the next two years. A coherent Cloud strategy needs to start with "why".  Drivers for Cloud adoption in Irish financial services organisations include flexibility to meet changing customer requirements, strengthening operational resilience, and improving the energy consumption and sustainability of the technology estate.  In our work with clients, we see many different implementations of Cloud for financial services, ranging from on-premise private Infrastructure-as-a-Service (IaaS), to publicly hosted Platform (PaaS) and Software-as-a-Service (SaaS) options. Single vs. multi-cloud vs. hybrid cloud is also another key strategic decision being faced by CTOs today. The complexity of each solution can vary based on the need, but again having skilful humans at the centre of this technology transformation is a critical success factor.
Data and Analytics
Irish respondents to our survey cited Data and Analytics as a key priority with 38% saying it is the number one area for technology investment in the coming years. Data centricity will drive and influence the most important decisions, processes and interactions implemented by Irish financial services companies. Data is no longer a separate component; it has emerged as the rocket-fuel for customer engagement and personalised insights generation. 52% of respondents said an absence of data to track customer needs is the most significant challenge to improving customer-centricity in the organisation. Data is now an asset of equivalent value to raw materials or sales.
Becoming truly data-centric will require vision, ambition, and investment.  Companies need to create an effective data platform, that will meet the current and future data needs of the enterprise. Cloud capabilities might complement that ambition, for example by using Google Cloud Platform's BigQuery and BigLake capabilities to store and analyse customer data.
Our report maps out a four-step process to build a data-centric organisation:
Build your enterprise's vision of a data-centric future
Explore use cases – aligning to your corporate strategy
Map the gap – architect and build the technology foundation
Obsess about your customer; Collect more data to innovate, learn and address what customers need
Artificial Intelligence and Machine Learning
In a recent article, we spoke of how deploying Artificial Intelligence (AI) across the business at scale has transformative potential for organisations. Used properly, AI can help businesses to deliver seamless personalised experiences to customers, optimise production processes, uncover fraud, and accurately predict relevant market events and trends. As a country, Ireland is well positioned as a leader in AI readiness ranking 17th out of 160 countries globally, according to the Oxford Insight AI Readiness report 2021. Among our Irish financial services clients, we see some application of AI and Machine Learning (ML), but we are yet to see any company truly harness data at scale to create insights today or to predict the trends of tomorrow.  EY's NextWave Consumer Banking Survey shows that personalisation is essential for banks to deliver richer experiences, retain their relevance and through deepened customer relationships, chart a viable path to growth. The tools and techniques to achieve this do exist and are used widely by organisations in other industries – for example at Netflix and Spotify. However, again, finding the talent required to architect this transformation can be as tough a task as the data science itself.
Meet the Team
Oliver Pugh

Partner, Consulting

Jefferson Cowhig,

Partner, Consulting

Judith Lynch

Partner, Consulting

Anna Gozdalik-Coakley

Director, Data and Analytics
Contact Us
If you would like more information on how EY's team of experts can help, please reach out today.